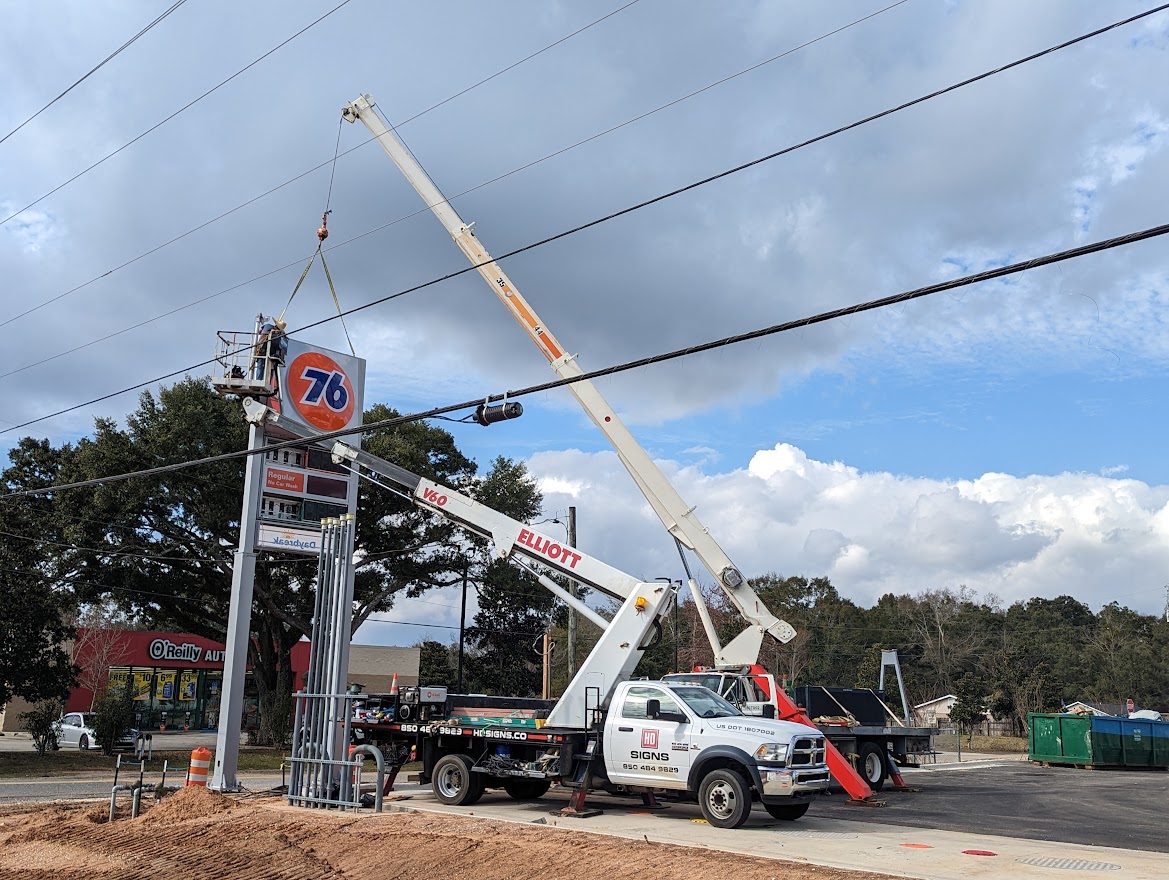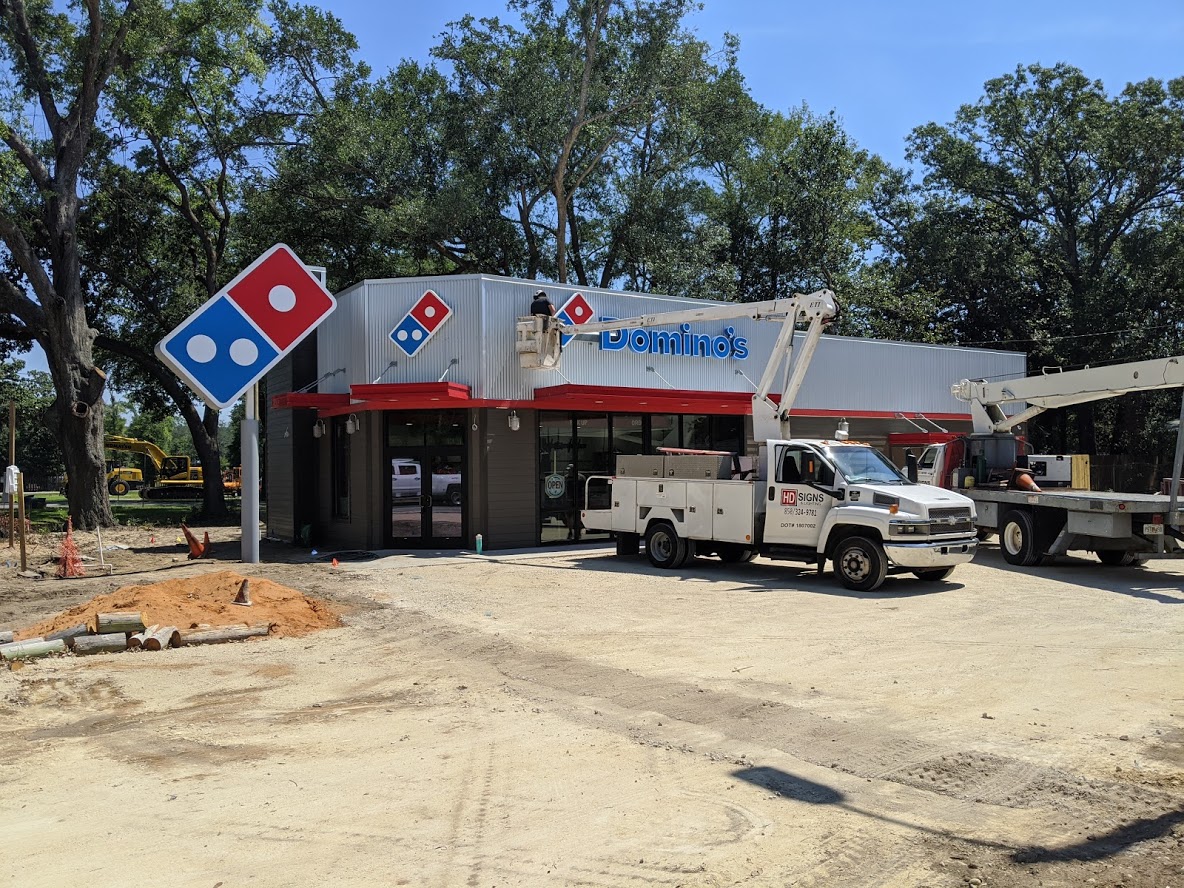 We sell the best and fix the rest!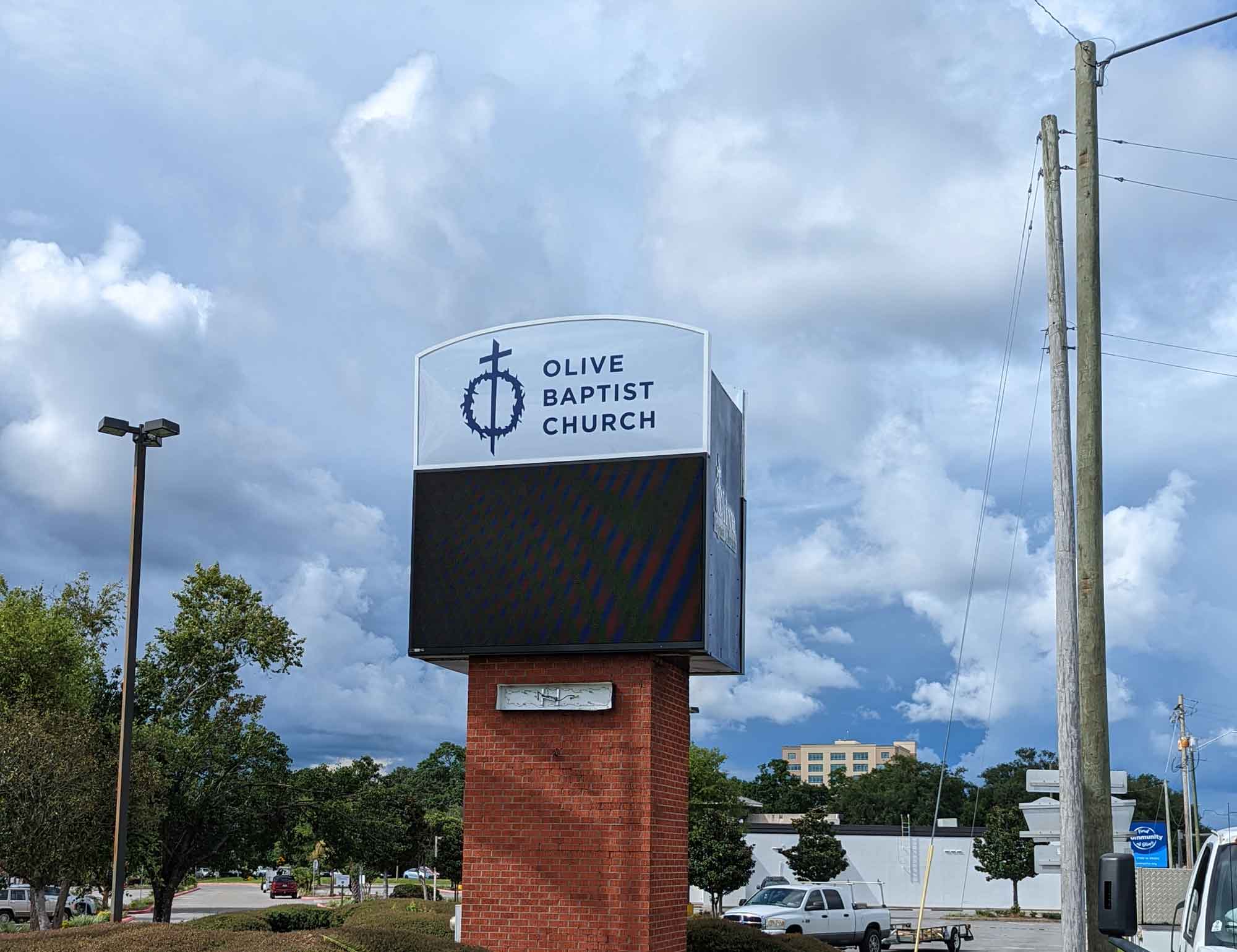 Sign Company in Pensacola, FL
HD Signs & Lighting brings Pensacola, Pace, and Milton, FL businesses unique solutions to custom signage—the best way to get your business noticed! Our sign makers specialize in LED and monument signs, and have a surplus of experience with illuminated signs, custom signs, channel letters, 3-dimensional routed faces, vinyl lettering, LED signs, installations, and sign design. Contact our sign shop today to see our huge portfolio of work or to discuss your signage design, customization and installation needs with us.
See Our Work

---
Standout Signage from a Standout Sign Shop
Signage is the most important part of any business. It's what customers see when they're walking past, and it's how people know they're in the right place when they're explicitly looking for you! The importance of good signage can't be understated.
---
The best way to get people's attention and make your Pensacola, FL business stand out? Custom signage! Custom signs break the monotony of everyday signage and give people a reason to look. At HD Signs & Lighting, we've seen firsthand the power of custom signage because we've been creating it for more than 15 years. Our work hangs above businesses throughout the area, and we're proud to be a trusted commercial sign company for businesses in all sectors. From banks to retailers, grocery stores to restaurants, our signs help businesses project themselves in a positive way.
Beyond manufacturing signage, we also provide follow-through services to help you start making the most of it. Rely on our seasoned installation team to hang your sign appropriately, in compliance with all state and city of Pensacola, FL regulations. We can also service and repair signage that's damaged or requires lighting attention. Whatever it takes to keep your signage primed as a focal point, we'll do it. Our broad scope of signage services don't just represent our passion—they show our commitment to our customers. Call us today to get the sign you need and the support necessary for your business to stand out.
Our capabilities span illuminated signs, channel letters, 3-dimensional routed faces, vinyl lettering, LED signs and much more. Whatever statement you want to make with signage, we'll help you make it a reality.
Our commercial sign company has more than 15 years of dynamic sign and lighting experience.

We work hard to keep our services and prices neighborly for all our local-area customers.

International Sign Association (ISA) and Southern Sign Association (SSA) members.

We're proud to be a family-owned and -operated sign shop, founded in 2005.

We're accredited with the Better Business Bureau (BBB) and have an A-plus rating.
Our sign makers serve the following cities and surrounding areas:
Pensacola, FL
West Pensacola, FL
Pensacola Beach, FL
Ferry Pass, FL
Gulf Breeze, FL
Bellview, FL
Ensley, FL
Cantonment, FL
Pace, FL
Milton, FL
Oriole Beach, FL
Navarre, FL
Foley, FL